events

Monday April 10 2017, 7:30 PM
We will recap the weekend's auto racing results and cover the hot topics.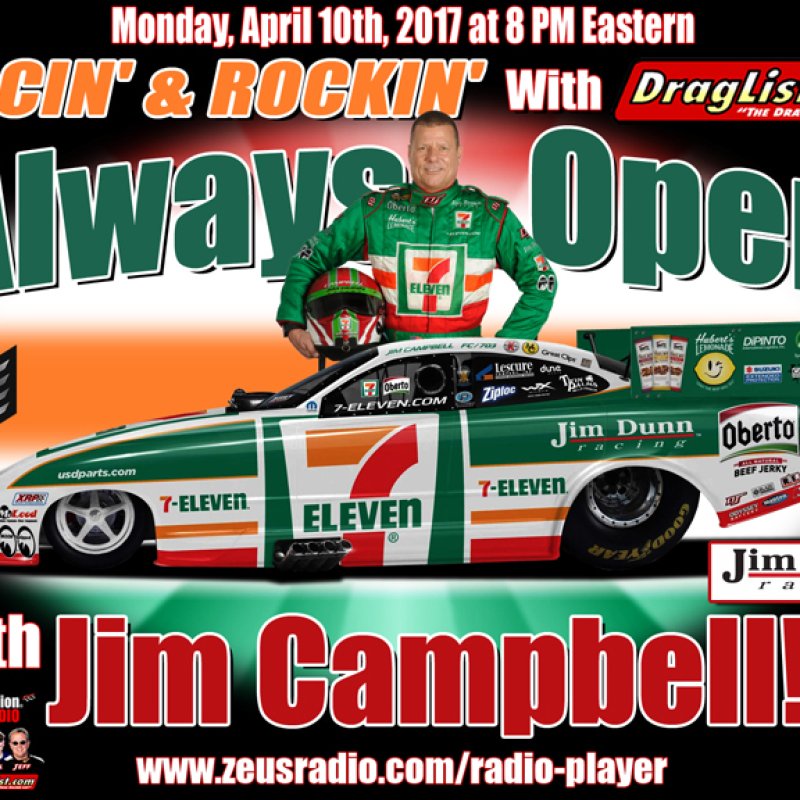 Monday April 10 2017, 8:00 PM
Jim is the newest Fuel Funny Car driver on the NHRA circuit.  He's taken laps in a nostalgia car and right into a full fuel car.  Hear how it feels and get the low down on his first 4 events.