To keep the continuity going for the string of June GN/Cup races at Riverside, here is a post for the 1975 Turborg 400. I originally blogged about in it 2012 here:
http://bench-racing.blogspot.com/2012/06/june-8-this-day-in-petty-history-part-3.html
Richard Petty leads 60 of 153 laps and wins the Tuborg 400 at Riverside International Raceway to earn his 171st career NASCAR Winston Cup victory.
Petty started second alongside long-time rival Bobby Allison. The majority of the 153 laps on the southern California road course were led between the two drivers - 75 by Allison and 60 by Petty.
Source: Motor Racing Programme Covers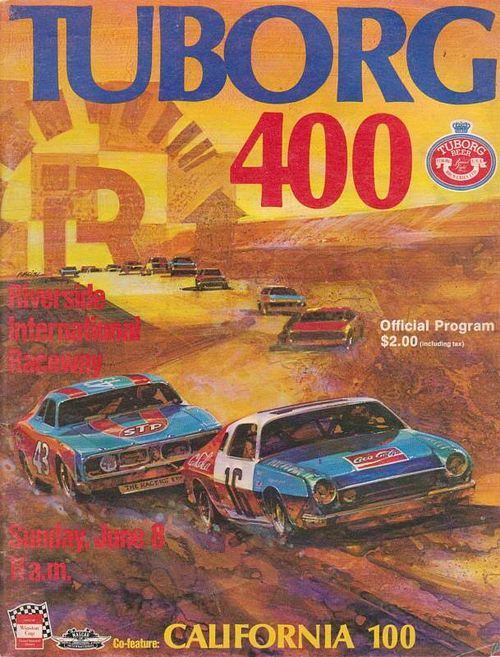 Interestingly, two drivers and teams who historically raced well at Riverside - Cale Yarborough with Junior Johnson's Chevy team and David Pearson with the Wood Brothers Mercury team - did not enter the race. Economic times for race teams was tough in 1975 - low race purses, high operating costs, limited sponsorship dollars. Riverside wasn't the only race where some of the more well-established teams chose not to enter in 1975.
Yet Cale was among the drivers included in the promo pictures for the race.
Source: 'beentherebefore' from H.A.M.B.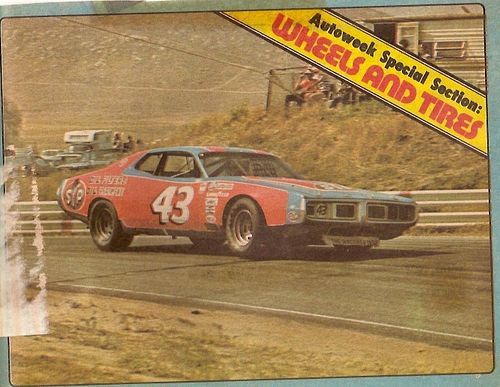 Race article courtesy of Jerry Bushmire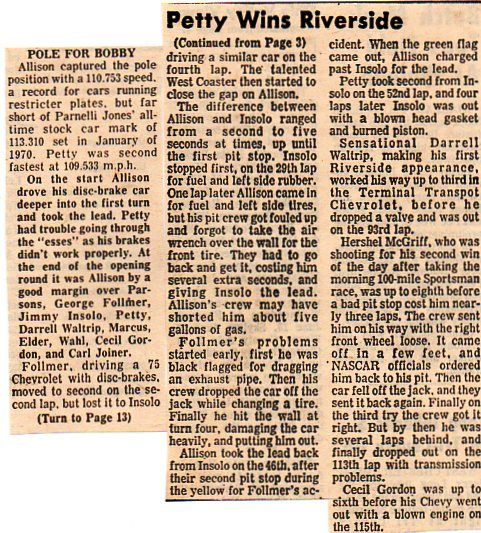 --
Schaefer: It's not just for racing anymore.
updated by @tmc-chase: 06/08/19 08:01:13PM