Richard Beverly Simons - RIP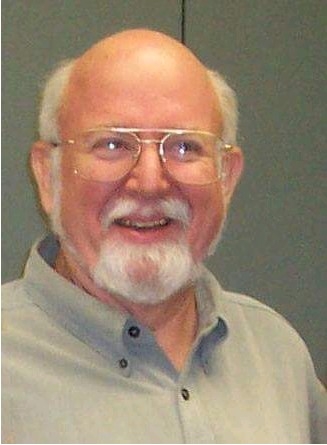 December 24, 1947 - December 9, 2016
Resided in N. Chesterfield, VA
Richard Beverly Simons, 68, of Chesterfield, went to be with the Lord on December 9, 2016. Richard is survived by his loving spouse of 48 and one half years, Mary A. Simons: daughter, Angela Ingram and son-in-law, Earl T. Ingram: IV; son, Richard Thomas Simons; granddaughters, Megan E. Ingram, Julia M. Ingram; grandson, Thomas E. Ingram; father, Richard D. Simons; sister, Anita Harrison and numerous other family and friends. He was preceded in death by mother, Elizabeth S. Simons, brother, Johnny Eugene Simons. Richard was retired vice president of operations with First Market Bank, former president of the Virginia Street Rod Association, a NASCAR official at Southside Speedway and an avid bass fisherman. The family will receive friends on Monday, December 12, 2016, 2:00 pm - 4:00 pm & 6:00 pm - 8:00 pm at Morrissett Funeral & Cremation Service, 6500 Iron Bridge Rd. (rt. 10). His funeral services will be held on Tuesday, December 13, 2016, 2:00 pm at the funeral home with Dr. Tom Stocks, officiating. Interment will follow in Maury Cemetery. The family suggests that in lieu of flowers contributions be made to the American Cancer Society 4240 Park Place Ct., Glen Allen, VA, 23060.
http://www.morrissett.com/obituary/Richard-Beverly-Simons/N.-Chesterfield-VA/1678020
https://www.google.com/maps/place/6500+Iron+Bridge+Rd,+Richmond,+VA+23234/@37.4276365,-77.4961601,17z/data= !4m2!3m1!1s0x89b10c464af17fd3:0x40a597b6e88dfdbf
Prayers go out to his family and friends.
You will be sadly missed by all.
COUSIN, RIP
Dennis Garrett
Richmond,Va.
======================================================
updated by @dennis-garrett: 12/15/16 06:18:59AM