James Edward Rathburn Jr.
My 1967 Plymouth Satellite GTX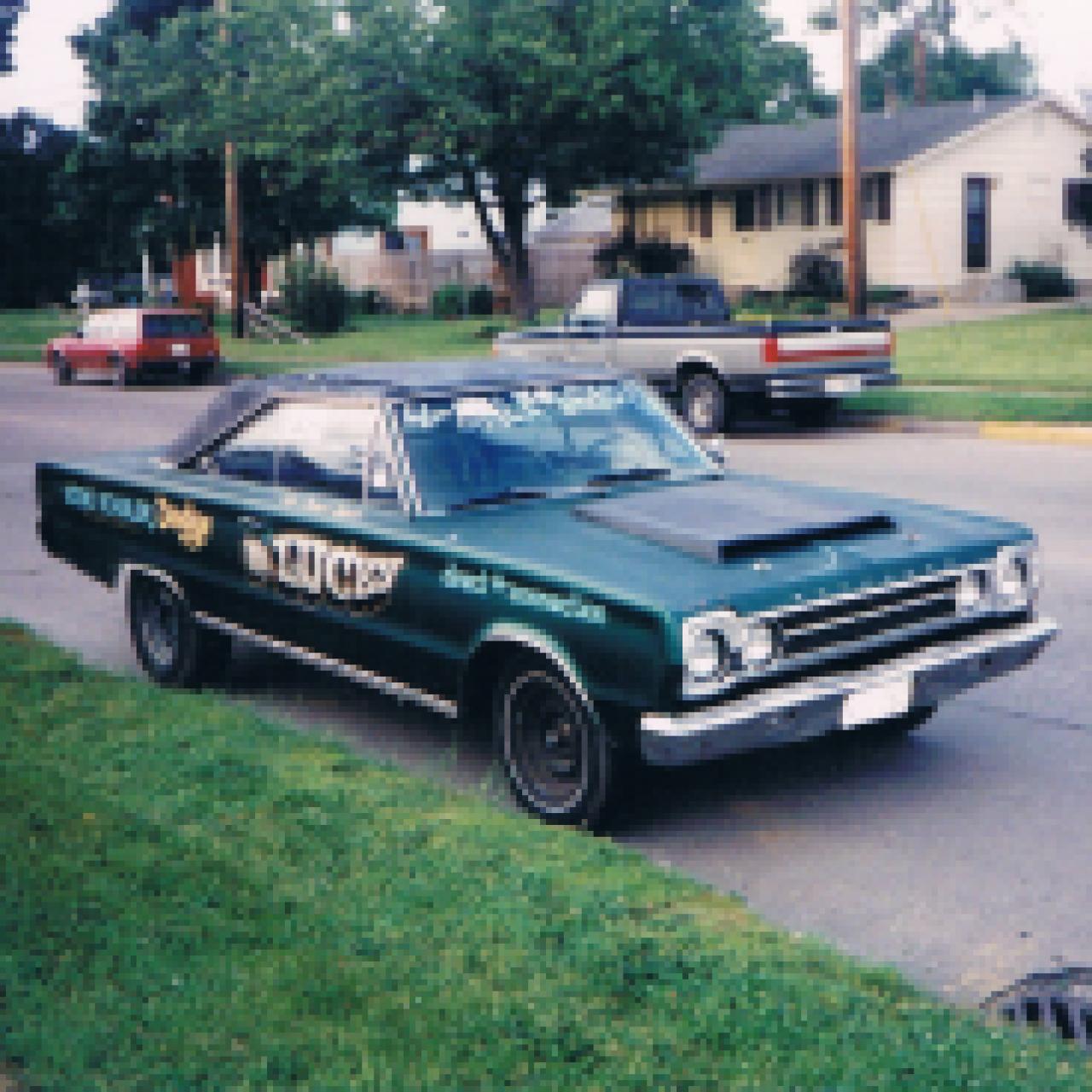 I bought this , it was an old drag car and put on the street, I played with it at hte strip. It had only drivers seat and the rear seat I got would just kind of sit there because of the alluminum tubs and interior , so my future wife and son would have to ride in the back on this wobbly seat when I would pic them up. AAHHH the good old days. LOL. Boy did the cops just stare. I had 4 inch wide keystones for front and set of slicks for rear when I would go racing. I would jack the torsion bars up and down depending on how I felt like driving it that day.